The 4th guangdong international water treatment technology and equipment exhibition (hereinafter referred to as guangdong international water exhibition), organized by China membrane industry association, RAI international convention and exhibition center in Amsterdam, Netherlands and Shanghai horui exhibition co., LTD., will be grandly held in guangzhou poly world expo. The scale of this exhibition will expand to 55,000 square meters, with 1,000 + exhibitors and 10,000 exhibits, presenting four themes of industrial wastewater treatment, membrane and water treatment, terminal water purification and pump valve. At present, guangdong international water show has opened the audience pre-registration, pre-registration in advance can avoid queuing, get multiple gifts.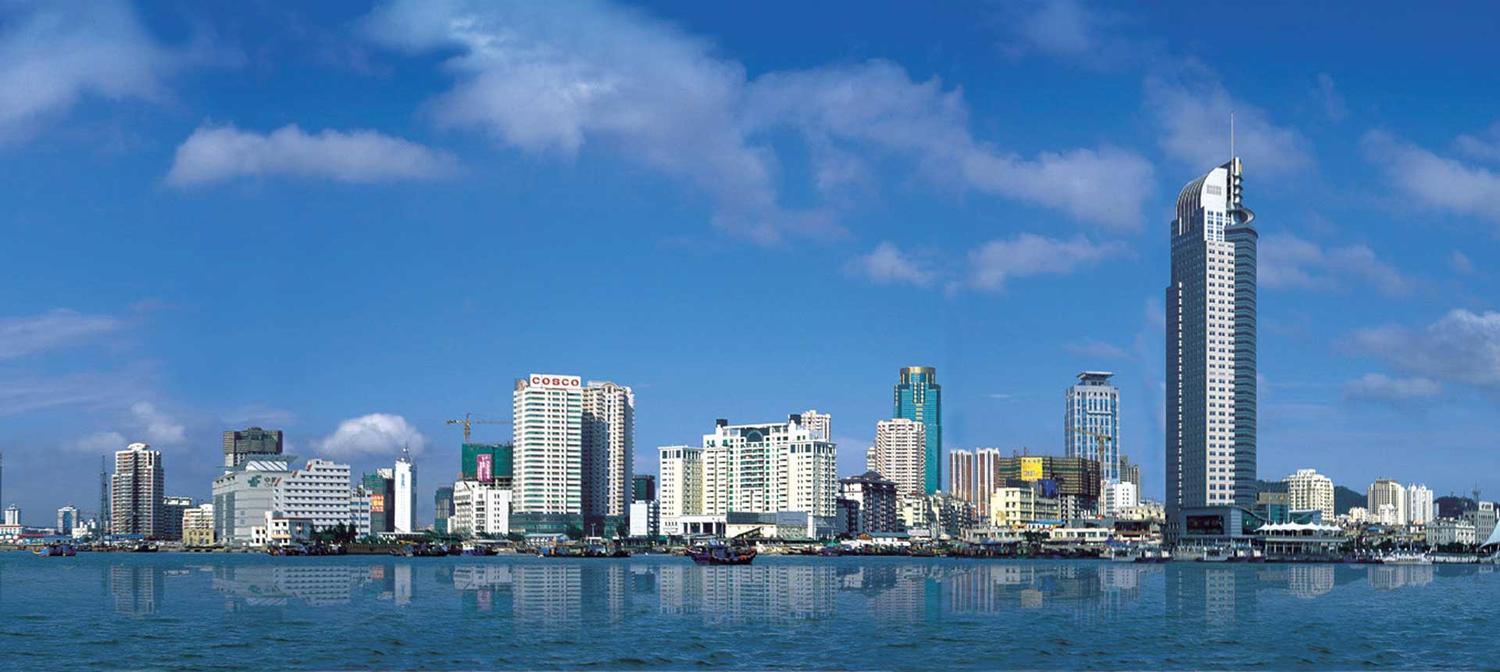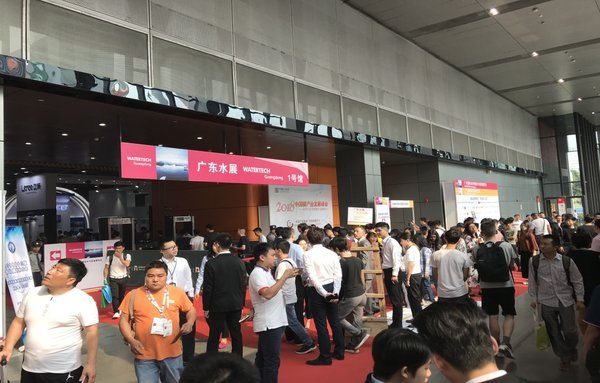 There was a huge crowd at the exhibition
Market trend value proposition
The prevention and control of water pollution risk in 2019 is extremely important. There is still room for traditional businesses, but they should also be strengthened and upgraded. Innovative businesses urgently need to return to their roots. Specific "" new quantity" "points include the treatment of black and smelly water bodies, the treatment of rural sewage, the protection of drinking water sources, and the restoration of water ecosystems. Enhance the importance of industry as well as the original pattern will be refactoring: produce a new generation of wastewater treatment technology application mode, as in industrial wastewater treatment, according to the 2008-2020, the Chinese environmental economic situation analysis and prediction, in the case of higher levels of normal processing, waste water during the period of "much starker choices-and graver consequences-in" control investment will reach 1.3922 trillion yuan. All kinds of special machinery for sewage treatment, municipal pipe network, sludge treatment and disposal equipment, as well as membrane components, chemicals and other environmental protection products will accelerate the release of rigid demand. By combining the fine tradition of the organizer, relying on scientific strategic decisions, professional technical support and strong marketing channels, guangdong international water exhibition has built a "high-quality water treatment business platform" for enterprises in the industry. Live demonstration of cutting-edge technologies and products across three areas of municipal, civil and industry, including: wastewater treatment, sludge disposal, water engineering, membrane, environmental monitoring, ecological restoration, industrial pure water, water purification, and instrumentation, valve pipe, reagents, sterilization and other main equipment and related auxiliary parts, provides the audience with a complete water treatment technology and the whole industry chain service solutions.
Brand exhibitors lead the way
Four major themes, brand assemble, 1000+ exhibitors, 10,000+ exhibits gathered to showcase a variety of products and cutting-edge technology. Present a gluttonous feast of water treatment for the audience.
Industrial wastewater treatment: jingjin, kangtai, gongyuan, peng harrier, su jing, 98, bi wo feng, huan nuo, zhu ya, sen you, fen LAN, xin lang, jiang he hai, hong sen, SAN li xin, dupont, etc
Membrane and water treatment: heidaneng, entai, jinzheng, Dixie filter, haidansuo, membrane day membrane, snapp, ilake, haipurun, qiushi, membrane rui, shiputai, trigao, dearforth, dingtai and so on
End water purification: aosmith, nine core, haoze, emmett, keneng environmental protection, lisheng, bintel, qixi, bili, smyth, youkou, nagu, Chris walken, liji, dongchen, etc
Pump pipe valve: debo, south zhongjin, north valve, mebo, Leo, dooko, Watson, tri-crystal, abed, enor, aram, aist, ding ruite, jing yi liye, cheng lei, hao shan, SAN you, etc
The concurrent meetings were brilliant
Guangdong international water show also launched the south China water ecological protection and environmental governance conference 2019 and south China industrial water-saving and water treatment technology conference 2019 (sewage treatment technology seminar for electroplating industry) through cooperation with a number of associations and industry media. Seminar on landfill leachate treatment technology; Seminar on wastewater treatment technology for pharmaceutical and paper industries; Difficult industrial wastewater treatment and reuse technology conference), the third session of guangdong water supply and drainage designer meeting, membrane bioreactor (MBR) 2019 senior technical training and other special BBS and activities, let the audience can close face to face with the senior industry experts and elite, insight into the hotspot classic projects and technology application, and have the opportunity to grasp new concepts and new technology industry value in advance, so as to provide help for business cooperation and career development.